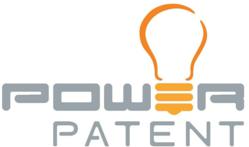 SANTA CLARA, Calif. (PRWEB) April 11, 2012
PowerPatent, the company that empowers entrepreneurs and innovators to protect their intellectual property, has launched ProvisionalBuilder, the industrys most comprehensive patent-creation software. ProvisionalBuilder is designed for individual inventors, entrepreneurs, startups, small businesses and universities that need to quickly draft and file strong, high-quality patent applications to protect their ideas and intellectual property. This powerful, expert-designed software guides entrepreneurs through the entire patent-creation process, enabling them to protect and monetize their intellectual property by successfully filing a provisional patent.
Designed and developed by a team of legal, software, user experience and Web design professionals
Until now, serious inventors looking for professional tools to create a patent could select from generalized, forms-based systems or software aimed at consumers. ProvisionalBuilder is a complete patent development software package that gives inventors and entrepreneurs a comprehensive computer-assisted methodology that facilitates the creation of a strong patent. ProvisionalBuilder embodies and applies best practices and processes developed by a team of legal, software, user experience and Web design professionals led by Bao Tran, an experienced patent attorney, MBA, and software engineer based in Silicon Valley, California.
What frustrates inventors and small businesses is the potentially expensive and lengthy process of defining and writing a patent. Theres a clear market need for a professional-level tool that lets inventors take a more active role in the definition of their patent, said Bao Tran, CEO and founder of PowerPatent, which is based in Silicon Valley. We developed ProvisionalBuilder to answer that need. It goes far beyond what any other solution on the market currently offers. ProvisionalBuilder guides inventors through the complex process of writing a strong patent that is ready to file with the patent office.
Mark Reyland, executive director of the United Inventors Association of America, sees ProvisionalBuilder filling a gap in the marketplace for robust, computer-based patent authoring solutions: ProvisionalBuilder offers intuitive usability to the novice inventor, while the documentation and help videos do a great job explaining the provisional patenting process. Were proud to have helped guide its entry into the inventor community and know first-time patent filers will find it to be a useful and valuable tool.
Time is not on the inventors side
The America Invents Act (H.R. 1249) makes it more important than ever for inventors, startups, and small businesses to establish patent protection. In a major change, the law moves the critical invention of an idea from first to invent to first inventor to file making it crucial that an inventor document the date of conception of an idea with an official patent application.
ProvisionalBuilder captures, diagnoses and formats a ready-to-file patent