New Version of Orbit Downloader Now Available Simple, Fast Utility Helps Users With File Sharing and Downloading All Files, Including Video Clips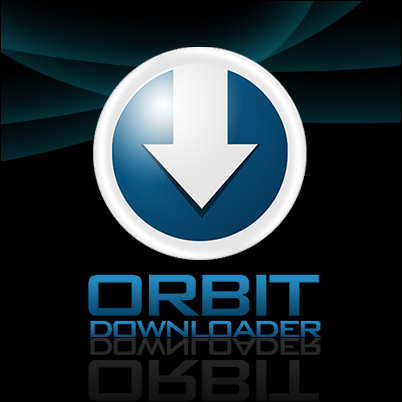 Beijing (PRWEB) January 30, 2007
Orbit Downloader recently announced version 1.3.2, the latest release of the popular all-in-one downloading software, perfect for video clip downloads and downloading files from file sharing services. The easy to use, small program is fast and helps even internet novices easily save the streaming media and flash video clips so popular on the Internet. With this new release of the program, developers have made the program a top choice among All in One Downloaders.
The first version, Orbit Downloader 1.0.0.1, was released in Oct.2006 with some basic functions. Now the current version, 1.3.2, released in Jan. 2007, makes Orbit Downloader a speedy downloaders, helping users get files from file sharing programs. Internet users the world over agree — the number of Orbits users has exceeded one million in three months since release. In 2006, Orbit Downloader was named a top 10 program by Baixaki, a popular dowloads database.
Orbit Downloader features include:
*Super fast and super light
Orbit Downloader is based on p2p and multi-source downloading technology, which let users download files up to 500% faster than before. Orbit Downloader is written with efficiency in mind, it typically uses less than 3MB of memory and 3% of CPU when downloading. Additionally, the installation package is less than 1.6MB.
*All-in-one downloader for online video and other files
Orbit Downloader can download Flash video and other video clips, including stuff from sites like Youtube, Google, MySpace, MetaCafe, DailyMotion, etc. It can also help file sharing easier, making downloads from RapidShare.com much faster, safer and more stable. Additionally, Orbit Downloader supports most file-sharing service websites, including Megaupload.com, Badongo.com, Sendspace.com, YourFileHost.com, Uploading.com, FileFront.com, 4shared.com, TurboUpload.com, Depositfiles.com, FileFactory.com, and many more.
*Capture flash/streaming Media
When users hover on a flash video clip or streaming media file in a webpage, Orbit Downloader displays a small button. Users can easily download the file with a single click.
In future releases, the Orbit team will add some new functions, such as Download schedule / Zip preview / Add-on, all in response to user feedback. The enhancements will help make Orbit Downloader the top choice for file sharing programs and video clip downloads.
We're driven to constantly make improvements to Orbit Downloader, said Mei Ai, spokesperson for the Orbit Team. We hope users will find Orbit Downloader a powerful program that meets all their downloading needs.
For more information on how Orbit Downloader can help make file sharing and video clip downloads easier, visit http://www.orbitdownloader.com
Contact:
Mei Ai
86-10-85252585
###