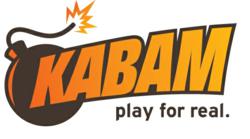 REDWOOD CITY, Calif. (PRWEB) March 29, 2012
Kabam, a leading developer of free-to-play hardcore social games, today announced it has acquired 3D social game developer Gravity Bear, creator of the innovative role-playing combat game, Battle Punks. The acquisition pairs Gravity Bears leadership in cutting edge 3D browser game development with Kabams expertise in scaling free-to-play games via its state-of-the art distribution, analytics, and optimization capabilities.
The entire Gravity Bear team, including studio founder Phil Shenk, will join Kabam to complete a new 3D accelerated, free-to-play (FTP) game in the Battle Punks universe for social networks. The game will offer players a higher fidelity gameplay experience through advanced Stage 3D technology. The action-oriented MMO brings a fresh genre to the Kabam portfolio, allowing the company to expand beyond its traditional strength in strategy games and reach a broader range of core FTP gamers.
With their terrific track record in developing high quality, engaging games for core gamers Phil and the Gravity Bear team make an outstanding addition to Kabam and our strong lineup of games, said Andrew Sheppard, President of Kabam Game Studio. The original Battle Punks was already a fun, immersive game. We look forward to taking the game to a new level with Stage 3D and building this title into a very large franchise, much like we did with Dragons of Atlantis.
The deeply experienced Battle Punks team will continue to be led by Shenk, who has held key roles at Origin, Blizzard North (Diablo II), Wild Tangent, Flagship Studios (Hellgate: London and Mythos).
Its great to be part of a company that has a clear vision for taking FTP games to the next level along with the state of the art technology, distribution, and analytics required to successfully scale a game, said Phil Shenk, Founder and CEO of Gravity Bear. We will benefit from Kabams outstanding capabilities and resources, and their focus on creating immersive experiences and worlds for core gamers is a perfect fit for our team.
The new 3D accelerated Battle Punks title has been in development for over a year and will deliver a powerful new experience with blazing graphics, fast load times, new game features, and the ability to play on PCs and Macs without requiring any plugins. In the game, players will take their custom-created avatars on a heroic journey through a fantastic world, proving themselves in combat against thousands of other players to become the toughest fighter in the land.
Terms of the acquisition were not disclosed. For more information on Kabam, visit our official site at http://www.kabam.com, and also our Facebook page at http://www.facebook.com/kabam.
About Kabam

Kabam is the leader in the free-to-play, hardcore social games arena that is transforming the traditional gaming industry. We design our games for the core gamer, combining the deep, immersive gameplay found in MMO games (strategy, RPG style) with the connectivity and interaction of social networks. Recent Kabam titles include The Godfather: Five Families, Dragons of Atlantis, Edgeworld and the award-winning Kingdoms of Camelot