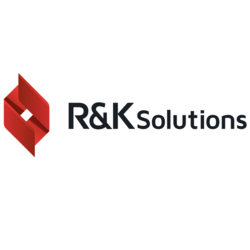 Roanoke, VA (PRWEB) May 31, 2012
Managing a facility portfolio can be a complex job requiring a wide range of skill sets. Although the exact duties may vary from organization to organization, portfolio managers across industries face some common challenges. Efforts to keep abreast of the work that inundates a typical facility managers schedule often leaves little time to proactively plan. Consequently, many facility managers run the risk of missing opportunities to improve efficiency and have a little more time to tackle that backlog of work. A few of these dangers are: failing to institutionalize knowledge of key personnel, leaving valuable information trapped in silos and ignoring the benefits of moving to the Cloud.
Caught up in the day-to-day, it may be easy to overlook the criticality of undocumented information. Employees who have been with an organization for several years and are solely responsible for certain subject or physical areas sometimes function as walking databases. This wealth of knowledge can be a great asset and help things to run smoothly but what happens when they leave? Facility managers can be left reeling when these employees retire, quit or change job positions. Documenting important facility information needs to be a priority to ensure operational continuity regardless of staffing. However, it is important to keep in mind that, realistically, information will only ever be documented if a process is clearly defined and simple to use.
Another opportunity that some organizations are in danger of missing is leaving valuable information segmented by department, system or process procedure. The capital facilities industry has seen $ 15.8 billion in annual interoperability costs, most of which are incurred as operations and maintenance costs, due to such factors as disintegration and redundancy. Facilities managers that find ways to share relevant facilities information across organizational levels stand to reap significant efficiency benefits and cost savings.
Lastly, many facility managers make the mistake of failing to realize the advantages of moving to the Cloud. When a new technology provides the promise of massive cost savings combined with increased IT agility as described by the U.S. Department of Commerces National Institute of Standards and Technology, it warrants serious consideration. When it comes to the more mature element of Cloud computing, Software as a Service (SaaS), the payoff is well-established. Forrester Research shows a ROI for SaaS implementations with both short-term and long-term cost savings, as well as increased adoption rates, reduced time to value, decreased training costs and time and high scalability.
Founded in 1984, R&K Solutions' professionals have been delivering quality software, services and integrated solutions to overcome the challenges of facilities portfolio management, such as capital investment, condition assessment, space utilization, master planning and cost analysis for 28 years.