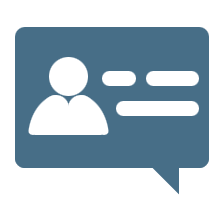 Teaneck, NJ (PRWEB) April 19, 2012
Fetchly, the innovator of the digital business card, has been selected to exhibit its digital business card platform at the NY Tech Day Expo in NY on April 19th, 2012. The venue for the event is the Lexington Armory, 68 Lexington Ave New York, NY 10010. The expo will open to the public at 10 AM and will run until 4 PM.
"With all the news from New York City Mayor Michael Bloomberg, urging companies to move east and set up roots in Silicon Alley, their is no better place for Fetchly to innovate the next big thing," says David Berkowitz, Co-Founder and CEO of Fetchly. "We're excited to meet face-to-face with users, investors, and other NY tech companies that are making a difference."
Be sure to stop by the Fetchly booth and enter into the Virtual Fishbowl raffle for some great prizes and giveaways.
About NY Tech Day

NY Tech Day (http://www.nytechday.com), a science fair for tech startups to showcase their companies to the public, investors and press will take place this Thursday, April 19th at the Lexington Armory. Today, NY Tech Day has announced its tightly held exhibitors list that details not only the companies participating but also which ones are seeking funding. Many of the most prominent NY tech startups will be exhibiting including Fetchly, tumblr, Meetup, SecondMarket, Boxee, Knewton. The event will also showcase newbies such as SpaceSplitter, Digital Ocean, Unroll.me and Songza alongside over 175 others. In addition, over 35 notable VC firms are confirmed to attend New York Tech Day.
About Fetchly
Fetchly makes contact-swapping easy via text message on any mobile phone. Contact information can be sent to or fetched by anyone, even people not registered with Fetchly. Only the information you want to share will be displayed to the other party. An online activity feed displays all your interactions for easy reference any time. Fetchly Connect extends Fetchly's core features to allow attendees at events to connect with exhibitors and other attendees. When using Fetchly Connect, exhibitors will generate leads to increase their ROI, and attendees will see added value. At the end of the event, Fetchly provides the event manager a detailed report with the analytics of the event.
To see a demo or to learn more:

Text Fetchly to 83432
Follow us on Twitter @fetchly
Like us on Facebook
For more information:

David Berkowitz, Co-Founder and CEO

Fetchly

877-558-3432 x3

http://www.fetchly.com