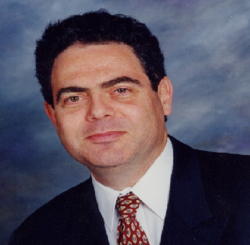 Santa Barbara, CA (PRWEB) May 11, 2012
Eiffel Software announces that award-winning technology guru Dr. Bertrand Meyer will present a one day seminar on Concurrent and Parallel Programming at the Sheraton Palo Alto on Thursday, June 14th, 2012.
The press agrees. With Go Parallel, Dr. Dobbs, one of the leading publications for developers, dedicates a full permanent section of its website to the topic. Neil McAllister, technology writer for InfoWorld, recently cited parallel computing as one of his 5 hot specialties for ambitious software developers in 2012. Herb Sutter, an influential authority on software development and C++, wrote: The free lunch is over. The biggest sea change in software development since the O-O revolution is knocking at the door, and its name is Concurrency.
Dr. Meyers information packed one-day session presents the state of the art in concurrency and parallel programming, including the most recent advances in the field. Topics include: