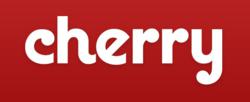 San Francisco, CA (PRWEB) April 17, 2012
Cherry, the tech startup that provides on-demand carwash services to customers anywhere they park, today announced that the company has raised $ 4.5 million of new funding in a Series A round led by Shasta Ventures with additional participation from Founders Fund and select angel investors including Shervin Pishevar and Bill Lee. They will join David Sacks, Keith Rabois and Max Levchin, who invested in a previous seed round.
Cherry has proven their model and shown strong customer demand in San Francisco, so now theyre raising $ 4.5M to start expanding nationally. The service is launching today in San Jose, Menlo Park, Palo Alto, Cupertino, and Mountain View.
Cherry is much more than a carwash, said co-founder and CEO Travis VanderZanden. Its about using technology to save our customers valuable time and remove a painful chore from their monthly to-do list. If getting a Cherry carwash gives you even 30 extra minutes to spend with family or friends, then well consider ourselves successful. The high-quality, mobile carwash you receive is really just icing on the cake.
Tod Francis, Shastas Managing Director, will be joining the companys board alongside Yammer CEO David Sacks and Cherry co-founders Travis VanderZanden and Art Henry.

What impressed us with Cherry is how simple the process is, from start to finish, Tod Francis, Managing Director at Shasta Ventures, stated. Travis and his team are taking an age-old industry that is ripe for disruption and delivering a seamless, white-glove experience to their users. Were extremely excited to be a part of this company and believe Cherry has the opportunity to wash the 260 million cars in America.
This is the first time the company has formally raised venture capital since launching in November 2011. The company previously closed a $ 750,000 seed round from Yammer CEO David Sacks, PayPal founder Max Levchin and Square COO Keith Rabois. Cherrys funding to-date totals $ 5.25M.
For more information, please visit http://www.cherry.com.
About Cherry
Cherry is the carwash that comes to you.
Download the app, locate your car, press wash my car now, and Cherry sends their closest car wash professional to put the shine on your pride and joy.
We enable users to request a professional, on-demand carwash from any location, for only $ 29.99. Our washers are thoroughly vetted and trained, so you can ensure that whether youre grocery shopping, in a meeting, or simply laying on the couch watching a movie, your car is getting the rockstar treatment it deserves.
For more information, visit: http://www.cherry.com or follow us on Twitter at @cherry.
About Shasta Ventures

Shasta Ventures is an early-stage investment firm focused on companies in the consumer Internet, mobile and software sectors. Shasta was formed to back brilliant entrepreneurs with an unwavering commitment to the customer experience. The firm is based in Menlo Park, California.
For more information, go to http://www.shastaventures.com, or follow us on Twitter at @shasta.
###
More Tech Press Releases