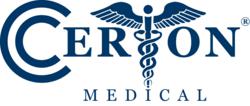 Melbourne, FL (PRWEB) April 09, 2012
CERTON has delivered the first of several Warm Test Systems (WTS) to a major medical equipment manufacturing customer. The WTS will be used by customer staff to test sophisticated Magnetic Resonance Imaging (MRI) devices at various stages of production. The WTS provides a testing solution which can quickly and conveniently test MRI devices after each major production step to ensure that all critical circuits are operational. A 2x96 multiplex array and custom cable assemblies allow the WTS to perform hundreds of point-to-point resistance and diode measurements with selectable polarity. The WTS is mounted in a rugged, wheeled 19-inch 18U rack mount enclosure, allowing it to be moved and situated near the large magnet coils under construction to perform tests. The testing process is controlled by custom Graphical User Interfaces allowing production staff to interact by means of a touch-screen display. Additionally, the WTS can be reconfigured for future development by adding human-readable test specification data to a configuration file without requiring modifications to the application source code.
CERTONs WTS development effort included direct interaction with the customer engineering and production team to create a significantly improved test equipment solution complete with requirements and specifications to support a product that is easily maintainable by the customer. CERTONs WTS is also designed to be a scalable and configurable automated test solution with an architecture and form factor to support expansion of the customers production acceptance testing needs.
About CERTON

CERTON is a leader in safety-critical engineering services and solutions for customers in the Aerospace, Medical, and Transportation industries. CERTON has developed tools and technology to streamline certification of safety-critical systems, software, and complex hardware in order to minimize the time-to-market of customer products for a Firm-Fixed Cost. CERTON's primary focus is developing completely automated solutions for systems, software, and complex hardware verification and validation. CERTON provides expertise in all phases of the systems, software, and complex hardware product design life cycle to support rapid certification of safety critical customer products that is quality centric.
Contact CERTON today at sales(at)certon(dot)com or visit their web site at http://www.CERTON.com to see how CERTON can help you.
Find More Graphic Press Releases