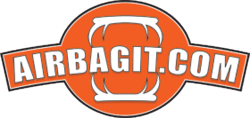 Mesa, Arizona (PRWEB) April 12, 2012
Mesa, Arizona based auto-parts company, AIM Industries recently released new instructional online videos to further assist its customers in better understanding their products and to ensure successful installations.
A series of new YouTube videos, entitled truckU, produced by the auto-parts leader in aftermarket air suspension kits, hit the digital airwaves this week, instructing novice mechanics and other do-it-yourself customers how to install and maintain AIM Industries popular kits and parts. Several new videos discuss proper installation of air-lift suspensions and air struts, while one showcases how AIM Industries mechanics inspect custom-made air shocks for leaks.
AIM Industries places great emphasis on producing these videos, said AIM Industries President Joe Morrow. In any industry, even the best products have to be installed properly or theyll never work right.
The new videos join several existing truckU segments produced by the Arizona retailer. The videos feature host and mechanic, Matt Steele and Bruno Massel, who walk viewers through several installations and checkpoints, illustrating not only the proper fitting of AIM Industries parts but the best methods for maintaining them.
We care about quality and we want our customers to get the most out of their purchased products, Morrow said. That includes making sure our products are in top shape before we send them out to the customer.
AIM Industries, originator of the AirBagIt and Chassis Tech brands, sits in Mesa, Arizona. The auto-parts company has been in existence for nearly 24 years.
The company continues to produce popular products and focuses on continuous innovation, said Morrow.
AIM Industries researches its customers and works hard at understanding what their needs are. These videos provide a perfect solution for those who want to play around on their own, but still need a bit of help, Morrow said.
For more information on Chassis Tech or AIM Industries, check out the new videos mentioned above, visit or call (800) 842-8789.
About AIM Industries

Auto-part retailer, AIM industries, originator of the AirBagIt and Chassis Tech brands, sits in Mesa, Arizona. The company has been in existence for 24 years and offers a widespread product line of vehicle lowering and leveling kits. AIM Industries recently launched an online video platform to further guide its customers in understanding and installing their purchased products. The company continuously focuses on providing superior customer service to its customers, who mostly include do-it-yourself car enthusiasts and novice mechanics.