Yorkshire Wholesaler Still Going Strong Despite Retail Slump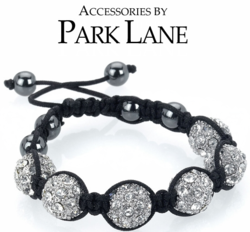 North Yorkshire (PRWEB UK) 23 April 2012
In the midst of one of the UKs biggest retail slumps in decades, Yorkshire based wholesale costume jewellery supplier Accessories by Parklane are experiencing one of the best years in their trading history.
The national newspapers are littered with stories of established high street retailers filing for bankrupcy and entering administration, with computer game retailer Game the latest in a long line of casualties but Parklanes success is sure to give hope to other business owners.
Although Accessories by Parklane do not generally sell to the public, their success, like many wholesalers, is still heavily reliant on the state of the high street economy, with the majority of its business made up of repeat orders from fashion and accessory retailers.
Latest retail reports suggest that despite that doom and gloom, people are still spending but have merely adjusted their shopping habits in light of increased fuel costs, higher energy prices and lower disposal income. Figures suggest that discerning shoppers are spending less on luxury goods such as precious jewellery, expensive watches and handbags, and designer clothes, and are instead shopping around for bargains.
Television programs like Gok Wans Fashion Fix, in which Wan demonstrates how to customise cheaper items of clothing to make them look more high-end and expensive, have also been cited as a contributing factor in the changing purchasing patterns of fashion-conscious shoppers.
Accessories by Parklanes owner Stuart Robinson believes that both of these factors may have contributed to his companys recent success:
Im sure fashion programs like Goks Fashion Fix have played a part in changing buyer behaviour but we havent had any specific feedback from our customers to that effect. We are always talking to retailers though and the general feedback is that sales of jewellery have increased. Were seeing existing customers buying a wider range of pieces than usual, and weve also taken a lot of orders from new customers in recent months.
The major benefit of costume jewellery is that it is inexpensive but doesnt look cheap. We know that shoppers are looking at ways to save money at the moment but at the same time they still want to look good, which makes costume jewellery a very attractive option. Some of our items look very expensive and you would need to look very closely or have a highly trained eye to spot that it isnt.
So although the UK have had to say a tearful farewell to the likes of Game, T J Hughes, Habitat and Borders it is encouraging to know that there are still some companies going strong in these testing times.
Related Computer Press Releases