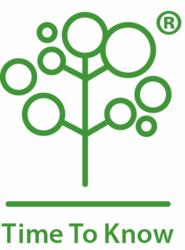 New York, NY (PRWEB) March 27, 2012
The Software & Information Industry Association (SIIA) announced that Time To Know is a 2012 CODiE Awards finalist for the Best K-12 Instructional Solution category. Established in 1986, the CODiE Awards celebrate outstanding achievement and vision in the software, digital information and education technology industries.
Time To Know is a teacher-led, online curriculum system that features a Digital Teaching Platform designed for 1:1 classrooms. With the teacher at the center, Time To Know engages students with interactive multimedia lessons, individualizes instruction, and promotes the development of critical thinking skills. The Time To Know solution includes a complete professional learning program focused on data-driven teaching practices using powerful support and instructional tools.
"Time To Knows digital teaching platform offers teachers the latest technology and top curriculum resources to enhance student achievement, says Louise Dub