Summer Travel Plans? Experts at Alpha Flight Guru Say Book Flights Now to Save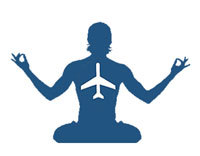 San Bruno, CA (PRWEB) April 30, 2012
With summer just around the corner, more people will be traveling for business and pleasure. Many dream of traveling internationally, but summer can be an expensive time to do so. AlphaFlightGuru.com has tips for consumers and businesses looking to cut the costs of summer airfare.
Now is the time to buy, said Tim Gibson, CEO of Alpha Flight Guru.
The best-priced airline fares are on sale today, Gibson said. Between rising oil prices, and increased travel demand during the summer, airfare rates will only climb as time goes on.
He noted that it is especially important to book business class flights to Germany, Italy, Spain and China while fares are relatively low.
If you want to plan a business class flight from Boston to Hamburg sometime this summer, then youre going to want to schedule it for sometime in August when the rates are low. If you book it in September, the rates jump back up again, Gibson said.
The U.S. Travel Association estimated that 448 million people traveled for business in 2010.
When booking a flight, Gibson recommended being flexible with travel dates to ensure the best airfare.
The trip from Boston to Hamburg is the same price in June and August, Gibson said. But it spikes in July.