New "Worship Band In Hand" Mobile App Sets Out to Change the Worship Band Experience for All Churches Across the United States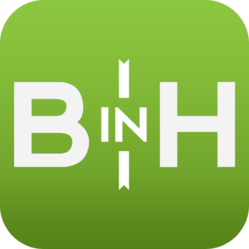 Plano, Texas (PRWEB) April 10, 2012
RocketPop Games LLC has finished development of Worship Band In Hand "BIH"- a new mobile app for Worship Leaders in conjunction with Lee Bridges, Mixing Engineer and Producer out of Nashville, TN.
Charles Joyner, Co-Founder of RocketPop Games said, "We normally make games, but when we were approached to do the project, we just thought cool let's do it". Joyner has spent most of his career in game development, but took some time off to work for God for a few years and learned a lot about live production engineering. "It is interesting how this all came together, Daniel Martin a longtime friend, production manager and engineer called me up and connected Lee and I together. We thought what an awesome idea and right after we began developing".
Worship Band in Hand is a mobile app for iOS (iPhone, iPad, and iPod Touch). It provides Church and Worship Leaders with a backing band that can be tailored to their needs. Its a whole worship band that fits in your hand!
Lee Bridges mentions, "Our goal with Worship Band in Hand is to transport a studio-quality worship band into churches everywhere. We want to offer a flexible backing band that can shrink or grow to fill in the gaps of a churchs shrinking or growing worship team. Worship Band in Hand works alongside live musicians to create a full worship experience that can be tailored to fit a churchs specific and unique needs."
Bridges goes on to say, "It is also important to us to offer this opportunity to churches and worship leaders in a very affordable way. Instead of requiring a special computer setup and charging a premium for songs, Worship Band in Hand works on devices that many churches will already have access to (iPhones, iPads, and iPod Touches) and offers songs at a bargain price. We understand that many churches that will find Worship Band in Hand useful do not have large budgets, and we do not wish to put financial strain on any church."
BIH is a free app and comes with a free preview song. There are many songs to choose from that are available through in-app purchases. The Christian songs will cost between $ 4.99 and $ 9.99. There is a full mixer in the app, tracks can be muted, track volumes can be adjusted, pitch can be changed a full note up or down and the user can create set lists for the Worship Service where one song will play after another. Once all the adjustments are made, the set is saved and ready for the live Church Service. Additionally there is the ability to adjust the time delay of the set starting and times between songs if the Worship Leader would like to talk between songs, and a lot more. As far as output, the music comes out one channel and can be connected to the sound board and the other channel can be used as a click track for the bands "ears".
Most Worship Bands practice during the week and BIH is a great tool for practicing too.
What people are saying:
What an amazing tool for worship leaders everywhere… The ability to build a band to specifically fit the needs of your church body & all in the palm of your hand. Mike Scheuchzer, Artist – MercyMe
This app will let you keep the team in the game even if you're short a player. Max Hsu, Artist/Producer Superchick
Band In Hand is a game changer for worship leaders in churches of all size who want to enhance what they are doing musically each week. It's amazingly flexible, super easy to use, song selection is great, sound quality is fantastic…..I can't think of a reason why any church wouldn't want this amazing tool at their disposal. Jeff Pardo, Producer / Musician / Award-Winning Songwriter
Band in hand is the greatest tool for worship leaders today. In 13 years of doing music professionally I have never seen an application that is a game changer like this. History is being made! Matt Dally, Artist – Superchick
I've always imagined something like this existing. A simply inspiring and inspiringly simple way to take things up a notch. Evan Wickham, Artist
Join RocketPop Games on Facebook as they go through development posting screenshots, digital renderings and more. They would love to hear from you. Or visit http://www.rocketpopgames.com.