Gold Coast Web Design Company Unveils New User Interface For World-Leading Sports Performance Enhancing Software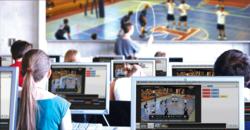 (PRWEB) February 29, 2012
Sportstec – who count Manchester United, the New Zealand All Blacks, Boston Celtics, LA Lakers and Welsh Rugby Union amongst their clients – appointed the Gold Coast website design agency based on their experience in creating work for clients like Brett Lee, Surfing Australia and Southern Cross University. Close collaboration with Sportstec at the start of the project allowed the agency to understand their specialised software and develop a user interface design with improved usability and navigation.
Florian Stotz, CEO of Gold Coast web design agency Tropixel said: "Sportstec is a global leader in the development of leading-edge sports technology products and Tropixel was delighted to work with such an innovative organisation. Building on the rich functionality Sportstec's software is known for, we engineered the new user interface design to be more intuitive than ever before. The customer experience has been improved dramatically, making it even easier for elite sporting teams to stay ahead of the game.
About Tropixel Creative: Tropixel is a Gold Coast based Creative Advertising Agency that combines web design, graphic design and marketing.
###
Related Graphic Press Releases