Catalyst (Rochester, NY), Xeikon targeted marketing effort leads to 300% ROI, 140 qualified leads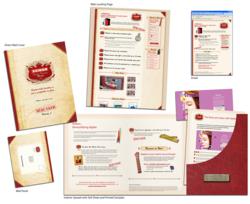 Rochester, NY (PRWEB) April 10, 2012
A case study featuring Xeikons highly successful lead generation and prospect nurturing program was published on MarketingSherpa on April 4, 2012. The integrated multichannel, multitouch program, which included direct mail, email, PURLs, and telemarketing, was developed by Catalyst, a direct and digital marketing agency in Rochester, New York.
The program began in May 2011 and involved three waves of marketing leading up to the 2011 GraphExpo trade show, with one follow-up effort post-show. The goals of the program were to create awareness of Xeikon and its digital label printing technology, provide information on Xeikons GraphExpo booth and nurture high-potential prospects who were candidates for a Xeikon solution.
Catalyst began by building a Best Customer model, based on existing Xeikon customers, that included revenue data, industry, company size, plus sales and marketing data. Catalyst then developed each marketing wave, which began with direct mail. The direct mail included samples of Xeikons digital printing labels and took a fact-based approach to overcoming digital printing myths. Each wave included a different offer, including a trip for two to Chicago, admission to a Major League Baseball game, an InfoTrends case study, and solar phone chargers. The latter aligned tightly with Xeikons value proposition of sustainability.
A week after the direct mail, a personalized email was sent with a click-through to a personalized URL (PURL). Upon clicking, prospects could register for the offer and access site content, including informational downloads, brochures, case studies, and videos. Visitors to the PURL also received a telemarketing call, during which additional information was captured to qualify them as prospects.
The program ran through December 2011. GraphExpo booth visitors were added to the database and included in the fourth and final outreach wave. A final telemarketing call was made to the entire prospect list.
The program yielded a 14% campaign response rate, 140 qualified leads and generated a 300% return on investment.
The full Xeikon case study may be found on MarketingSherpa at http://www.marketingsherpa.com/article.php?ident=32148.
About Xeikon
Xeikon (http://www.xeikon.com) is an innovator in digital printing technology. The company designs, develops and delivers web-fed digital color presses for labels and packaging applications, document printing, as well as commercial printing. These presses utilize LED-array-based dry toner electrophotography, open workflow software and application-specific toners. Xeikon solutions, which include platemakers for newspaper offset printing applications, computer-to-plate solutions for commercial printing and digital platemaking systems for flexographic printing, are designed to maximize profitability, quality, flexibility, and sustainability.
About Catalyst
Catalyst (http://www.catalystinc.com) is a direct and digital marketing agency that helps clients acquire, retain and develop long-term relationships with their customers. We combine intellectual curiosity and inquisitiveness with hard-core analytics, deep customer insight and a measurement mindset to take the guesswork out of marketing decisions. We call it Science + Soul. Headquartered in Rochester, NY, our clients include AAA, Assurant Health, Eastman Kodak Company, First Niagara Financial Group, GE Capital Retail Bank, Heraeus Kulzer, Neff Motivation Inc., Oreck, and Valvoline, among others.
Follow us on:
Facebook:

http://www.facebook.com/scienceplussoul
Twitter:

http://twitter.com/scienceplussoul/
LinkedIn:

http://www.linkedin.com/company/26721
Find More Computer Press Releases