Atlanta Web Design Agency Introduces an Innovative Approach to Web Development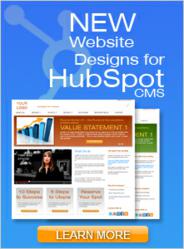 Atlanta, GA (PRWEB) February 29, 2012
The web design agency launched a series of website design templates for the HubSpot CMS back in December 2011. This month the agency is launching additional designs and packaged services for Search Engine Optimization and Conversion to complement different facets of todays web design projects.
Web design projects are no longer only about aesthetics; a web design project [today] needs to consider how will the website support a companys marketing strategy; it has become a key platform for buyers to interact with companies and learn about products & services, said Eduardo Esparza, President of Market 8. Marketers today must look at a different set of requirements on their web design projects: website design itself and looks are a prerequisite, but their focus must shift to content quality, usability, conversion, mobile accessibility, social sharing preparedness, and ability to integrate with other marketing and sales platforms such as email marketing and CRM systems, Esparza said.
The key characteristics of the templates made by the web design agency are:

Appealing Design: The templates are made to be visually appealing – Market 8 customizes all the graphics for every client so that the websites reflect the clients brand.
Better Usability: Through a light coaching process, the agency enables clients to organize their content so that buyers can intuitively find the content they are looking for.
Better Conversion: The templates designed by Market 8 integrate design features for improved conversion, these include the positioning and suggested design of call to action graphics, and landing page designs.
Mobile Accessibility: HubSpot-hosted websites can be enabled to be accessible from mobile devices, displaying a different layout. The web design templates by Market 8, are designed to take advantage of this feature.
Social Sharing Ready: The templates are prepared with social sharing widgets, making it easy for clients to share content from any page in the website with friends and coworkers.
We will continue to do a significant amount of web design for the HubSpot CMS because we think that HubSpot is the best tool out there for b2b companies to take control, execute and measure all aspects of their inbound marketing; and the tool is ready to support a wide range of companies from those with only a handful of employees, to large enterprises.
To learn more about the website design templates by market 8, and their rapid process-based implementation go to HubSpot website templates by Market 8.
About Market 8

Market 8 is an inbound marketing and branding agency that helps clients increase revenue and return on marketing investments by focusing on strategies that are fundamental, effective and measurable. A fully integrated agency, Market 8 specializes in marketing strategy, website development, interactive design, content creation, video marketing, and marketing analytics including specific prospect and lead tracking.
Read Market 8's Inbound Marketing and Branding Blog
###