Amazon Reveals Strong Pre-orders for New Sony Gadget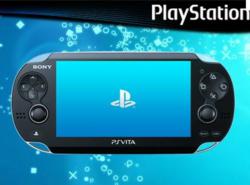 (PRWEB UK) 7 March 2012
While it may not have been launched in the United Kingdom yet, the new PlayStation Vita handheld games console from electronics giant Sony is already selling strong with online retailers.
The Wi-Fi only 8GB device has gone straight to the top of the bestseller chart on Amazon.co.uk based solely on pre-orders, with the hi-tech console receiving rave reviews in Japan.
Before it had chance to hit the shops the console itself, games and accessories featured in the top 20 video games pre-order charts, which shows how highly anticipated this gadget is.

Manager of video games at Amazon.co.uk, Liz Hosmer, said:
"14 of the top 20 positions in our video games pre-order chart are held by the PlayStation Vita console, games and accessories, which clearly illustrates the level of excitement that we are seeing around the product.
"The release of a console is always big news and the buzz created around the new technology and enhanced gameplay has ensured that the PlayStation Vita is a bestseller in our charts before it has even been released."
The powerful product was released at the end of last year in Japan and is set to be the must-have gaming machine of 2012, so if you are into your video games, then it may very well be time to go online shopping.
When you buy the latest technology through the internet you can usually make use of promotional codes to save you money. Even with the most up-to-date products you can sometimes get discount vouchers from top retailers to spend in their online store.
###