123inkcartridges to Add the iPhone 4S Case to Their Line of Products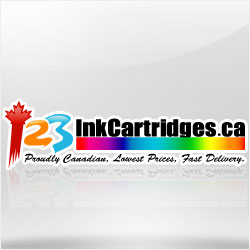 (PRWEB) April 25, 2012
The goal of 123inkcartridges.ca is to make useful products available to customers while maintaining reasonable prices. The company continues to expand their line of products in response to the rapid growth of technological devices. They recently added the iPhone 4S case to their growing list of products.
123inkcartridges.ca is one of the leading online providers of printer ink and toner products and more recently, various types of computer accessories. Orders are taken through an online process and shipped from their facilities to sites throughout Canada and the United States. Inventories have been enlarged to include various other accessories such as the iPhone 4S cases.
This Montreal based company has offices in two locations and has facilities which house their vast line of products. One of the companys priorities is to provide the highest quality in customer service. They are committed to making the purchasing process as simple as possible for customers. Knowledgeable staff is on hand to help each customer have a favorable experience while shopping in the online store. As the iPhone market expands, 123inkcartridges.ca are also growing their inventory to include more Apple accessories to meet customers needs.
The companys online store is easily accessed at http://www.123inkcartridges.ca. On the site customers can find out more information or look through the long list of products. The staff is trained to provide assistance to customers 24/7 to ensure that customers can find the products they need at a price they can afford.
About 123inkcartridges.ca

One of the premier online suppliers of different types of electronic products is 123inkcartridges.ca. When the company provided only printer inks and toners but they changed with the current trends in modern technology and recently began to add various computer accessories and supplies such as the iPhone 4S case. Large inventory is housed in two facilities and then shipped to customers across the US and Canada. The company continues to provide quality products at prices they can afford.
Related Computer Press Releases