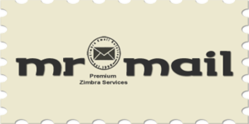 (PRWEB UK) 19 March 2012
Mr Mail, a cloud hosting and related services company, has launched free Zimbra mailboxes for all clients that sign up for the service on their website. This places Mr Mail in a unique position as the only company that offers free Zimbra mail services.
Zimbra integrates email, calendars, contacts, VoiP and online document management into a rich interface through an Internet browser. It can integrate across different operating systems as well, meaning Windows, Mac and Linux users can all make use of one cloud solution. There's even support for mobility, anti-spam and anti-virus scanning.
Oliver Bross, Mr Mail Technical Director, says the free Zimbra service offered by Mr Mail gives clients 500MB of free space and comes with no strings attached.
"We're offering a professional service at no cost to clients. Customers are not even restricted to use our domain name in their email address, but can use their own," he says.
This is different to what other email services on the market offer, where customers face many such restrictions. In addition to this, the free service comes with Mr Mail's full security and privacy commitments.
"We do not gather details from customer mailboxes for advertising opportunities or for any reason whatsoever. Clients, including those using our free Zimbra service, are not bombarded with advertising," Bross says.
Users' email, documents, calendars, contacts and so forth are all hosted on secure servers in different geographical locations. Bross says that for those familiar with Zimbra, Mr Mail is also happy to deploy the clients' own Zimlets into their account. Zimlets are extra plugins that don't necessarily come standard but are available from both Zimbra or third party sources. With Zimbra being an open-source platform, Zimlets may even be programmed by the customer themselves.
"We listen to our customers and don't insist that they have to stick to a stock-standard Zimbra platform," he says. "With our many years of experience in open source and Microsoft solutions, we know that each client has their own needs and we want to meet them where they're at."
Mr Mail offers a full range of Zimbra Cloud Hosting Solutions for individuals and companies with diverse needs. The pricing is highly competitive on the market for both Zimbra solutions and similar solutions on other platforms.
Mr Mail's free mailbox offering gives clients 500MB of storage space, the 'own domain' option, and even free web hosting of up to 100MB. Zimbra desktop (a client on the user's PC that syncs information between the online mailbox and the computer) is also included as well as Antispam and Antivirus support. Activesync (to allow mobile synchronising) is an optional add-on.
Mr Mail's mailbox paid offerings range from 2GB of storage space to 8GB storage space. All the packages include the additions mentioned above. The 2GB package includes 2GB of webhosting for