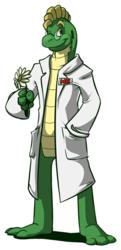 Seattle, WA (PRWEB) March 22, 2012
A big announcement last month came from the Department of Labor's Employment and Training Administration (ETA) stating the availability of approximately $ 12.1 million in funding appropriation for Training and Employment Services for grants to State Workforce Agencies (SWA) to develop the Workforce Data Quality Initiative (WDQI). (federalregister.gov, 2/22/2012) A major opportunity for local agencies to update, upgrade and provide training on their administrative information systems. The Health IT field is going through a similar upgrade concurrently in the way of integrating new internet and network access technologies into their administrative systems.
Electronic Medical Records (EMR) and eHealthcare data systems are both the blessing and the bane of most medical administrators. Implementation and upkeep are requiring a completely new skillset that their market has so far been ill equipped to handle. However, for those who are willing to evolve, it could be the opportunity of a lifetime, as well as the light at the end of the recession.
A February report from the Department of Labor states that healthcare job growth is already set to outpace other sectors before 2020 regardless of its association with integrated technologies (healthcareitnews.com, 2/2/2012). Reports indicate that areas such as ambulatory care and home healthcare are on the rise due to expected increases in the aging population (bls.gov, 3/9/2012). However, while the medical field has always been looked upon as a stable industry for job growth, what is happening now is setting a new precedent and offering completely new challenges.
John Burkhardt, Managing Director of MedZilla.com had this to say, "There is a real gap between healthcare and technology. What the medical community needs are skilled communicators who can step in and help bring the two sides together. They need people who can help implement existing technologies in a meaningful way so they can assist both sides. Everyone can already see the benefits, doctors, nurses, patients, administrators; it's just a matter of getting it all set up and to a place where it can work smoothly. We need skilled people in order to do that."
Implementation is the key. This is already being seen in staffing shortages in specific health IT areas surrounding EMR, Nursing Informatics, and other similar areas. According to a recent survey conducted by CDW Healthcare, both physicians and nursing staff agreed that health IT was the most useful; 85% said it makes vital patient information more freely accessible; 72% said it enhanced the quality of care provided to patients. 68% agreed that the availability to track follow-up consults as well as appointment scheduling coordination was useful. 57% said health IT assisted in the speed of care delivery to patients and 38% agreed that health IT allows for more time spent with patients. (informationweek.com, 3/9/2012)
Integration of these technologies is no easy thing to do. It requires a staff base with a working knowledge of both the technology it is implementing and the medical field in which it is being implemented in. For that same reason it is also an exciting time to be in the Healthcare industry and for those job seekers who dare to make their mark upon this new ground.
Nursing Informatics has been around in name since the 1960's, however, it wasn't recognized as a field by the American Nursing Association until 1992. "It's a leadership position that bridges nursing and IT," said Mary Beth Mitchell, CNIO at Texas Health Resources, a nonprofit healthcare organization which operates 14 hospitals.

"The prevalence and role of CNIOs have been on an uptick, especially as hospitals, healthcare systems, and other providers are rolling out health technology for participation in Health Information Technology for Economic and Clinical Health (HITECH) Act Meaningful Use programs and other initiatives. A 2011 Health Information and Management Systems Society (HIMSS) leadership survey found that just 8% of organizations had CNIOs. However, with 80% of healthcare organizations having some form of electronic health record (EHR) by 2013, the need for these new leaders will rise." says Mitchell (informationweek.com,2/22/2012).
The Federal Government agrees. According to a recent brief concerning eHealth initiatives, "Given the prevailing air of economic uncertainty in America and the unprecedented level of support for health information technology from the federal government, growth in health information systems may represent an untapped market for both job creation and market savings." (healthcareitnews.com,2/9/2012)
Del Johnston, Manager of Client Relations at MedZilla.com agrees, "Now is a good time to be out looking for a job. The online market was up almost 6% last month. With EMR's playing such a big role now, doctors need people who can do more than just plug in a computer. They need web designers and coders. This is a real tech boom for the medical industry. They need people that can speak both languages."
According to a recent study in the January/February issue of the