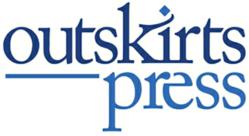 Denver, CO (PRWEB) February 07, 2012
Alphabetically, its twenty-five best performing self-published books for 2011 were:


Anger and Guilt by Carol Rogne
Beating Neuropathy by Dr. John Hayes, Jr.
Being Better Than You Believe by Philip Berry
Building Foundations of Scientific Understanding by Bernard J. Nebel, Ph.D.
Cancer: Its a Good Thing I Got It! By David A. Koop
Color Bind by Dr. Herschelle Adams
Corinthia Falls by Kim Hutson
Distress to Success by Bobby Guy
Enough Already by Bob Tyler
The Essentials of High School Math by Joseph R. Davis
Firestarters by Rev. Benjamin Berinti
God, Gold & Glory! By Henry Falany
God Has a Sense of Humor for Heavens Sake by Mike Chamberlin
Going Green Using Diatomaceous Earth How-To Tips by Tui Rose RN
The High-Tech Gooseneck Putter by Samuel DiMatteo & Kristin Johnson
In the Blink of an Eye by Sheryl Brown Nixon
Palm Beach Detective Sunny Skies, Shady People by Erik Brown
Presentation Skills 201 by William R. Steele
Revolutionary Leader by J. Ronald Webster
RFNS Military Reunion Handbook by Paul J. Spiewak
The Source by Steve Deming
Tied Hard and Fast by Don Cadden
What to Do When You Become the Boss by Bob Selden
Whos Controlling You? Who Are You Controlling? by Carol Rogne
Z1N1: The Zombie Pandemic by Mitchell Layne Cook
All these books, and other Outskirts Press titles, are available from all major online retailers like Amazon, Barnes & Noble, Powells, Books A Million, and others, plus conveniently from the Outskirts Press Direct bookstore at http://outskirtspress.com/bookstore for discounts ranging from 10% 55%.
About Outskirts Press, Inc.
Outskirts Press offers high-quality, full-service self-publishing and book marketing services for writers and professionals who are seeking a cost-effective, fast, and flexible way to publish and distribute their books worldwide while retaining 100% of their rights, 100% of their profits, and 100% of the creative control. http://www.outskirtspress.com.
Outskirts Press, Inc., 10940 S. Parker Rd - 515, Parker, Colorado 80134

http://outskirtspress.com 1-888-OP-BOOKS
###