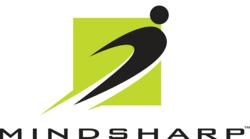 Maple Grove, MN (PRWEB) March 28, 2012
Mindsharp, a global SharePoint education company specializing in computer-based and instructor-led training, launches the Mindsharp SharePoint End User Certification Program. The SharePoint End User Certification Program is available through Mindsharps UserVersity, which provides SharePoint computer-based training developed by Mindsharp SharePoint experts, most of whom have attained Microsoft Certified Systems Engineer (MCSE) and Microsoft Most Valuable Professional (MVP) designations.

Measurability is one of the greatest benefits of the Mindsharp SharePoint End User Certification Program. Not only are organizations able to track a return on investment (ROI) and confirm that employees have learned the necessary SharePoint skills, but human resource (HR) and training departments are also able to track how much they have enriched each employees development, as well as track how much is invested in employee training. In addition, employees are also able to measure their own growth and development, said Bill English, CEO of Mindsharp.

The Mindsharp SharePoint End User Certification Program currently offers five certifications, with plans to launch additional certifications in the near future. Each certification offers a series of tests mapped to a group of related lessons. Below is a list of the inaugural five SharePoint End User Certifications and areas of focus for each certification.

UserVersity Security and Permissions Management Certification Exam

Permissions Basics

Permission Groups and Levels

List and Library Permissions

Site Permissions
UserVersity Site Administrator Certification Exam

Look and Feel and Navigation Test

Site Permissions Test

Create and Manage Sites Test
UserVersity Site Member Certification Exam

SharePoint Basics

Contribute to Lists and Libraries

Work in Lists and Libraries

Work with Data

Collaborate in SharePoint
UserVersity Site Owner Certification Exam

Manage Data in Lists and Libraries

Configure List and Library Settings

List and Library Communication and Permission Settings

Create Lists and Libraries

Create and Manage Sites and Pages
UserVersity Site Collection Administration Certification Exam

Site Collection Overview

Site Collection Features and Solutions

Manage Site Collection Settings
Certification exams are divided into three to five tests. Questions are weighted by difficulty level. Users must pass all tests to become UserVersity Certified. Users have two options for taking an exam. They can take the certification exam in its entirety or take tests individually. The exams feature scenario-based questions, which allow end users to demonstrate an understanding of what actions need to be performed, as well as show what steps are required to perform various tasks.

Mindsharp SharePoint End User Certifications are available through UserVersity, which allows organizations to provide all employees with consistent, high-quality SharePoint training with measurable outcomes. UserVersity provides comprehensive training on SharePoint topics ranging from training end users to properly use documents and libraries so they can quickly find information to training end users on securing documents so only approved people can view the documents. UserVersity also provides a social media course to train end users on how to properly use the social media tools within SharePoint. A great follow up to the social mediais course is internal HR training on specific social media rules and policies. Since UserVersity can be deployed into a learning management system (LMS), training can be easily tracked and managed.

To learn more about Mindsharp, visit http://www.mindsharp.com

Contact: Linda King, Marketing Manager linda.king@mindsharp.com 763-496-4009

About Mindsharp:

Mindsharp is a global SharePoint education company focusing on computer- based and instructor led training. UserVersity, our computer- based enterprise SharePoint training software, helps companies train their entire organization. With UserVersity, corporations can easily rollout consistent, measurable, and affordable training for all of their employees. Our world renownedworld-renowned public and private instructor-led training is offered in-person and online. Mindsharps portfolio of comprehensive training courses targets the needs of end users, business users, administrators, designers, developers and architects. For additional information about public class registration, private training engagements, or the SharePoint UserVersity training software, please visit us at Mindsharp.com. Mindsharp is a Microsoft Partner.
Related Computer Press Releases