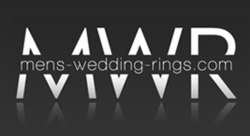 Jensen Beach, FL (PRWEB) January 17, 2012
In keeping with MWRs ongoing efforts to make the site more user-friendly, they have added two new members to their growing team of e-commerce marketing professionals. Creative Director, graphic designer and front-end developer specialist, Roxanne Theodoroff, and programmer Tom Mintun - both of Nox Graphics - have joined the MWR team. Together they bring a wealth of experience in web development, design and analytics, as well as expertise in HTML, concept development, corporate branding strategy and search engine optimization (SEO).
One of the leading retail jewelers in the industry, Mens-Wedding-Rings.com is always improving the look and usability of its website, making it easier for customers to find exactly what they are looking for. Having already made several improvements to the website earlier this year, co-owner Roy Devine is happy to announce a stepped-up effort that will take Mens-Wedding-Rings.com to a whole new level. Bringing Roxanne and Tom on board from Nox Graphics is an exciting step in the companys growth and we look forward to benefitting from their depth of knowledge and experience, says Mr. Devine.
After spending ten years in graphic design, Nox Graphics Roxanne Theodoroff has a strong foundation in the creative arts, including academic training in color theory and traditional form. Professionally, Ms. Theodoroff has been involved in a variety of entrepreneurial pursuits, as well as broadcast media and print design. Whether working in web design, development, production or project management, she has forged a solid reputation as a peak performer, and was responsible for the creation and development of approximately 500 websites.
Mens-Wedding-Rings.com was impressed by Roxannes mastery of numerous programs, which among many others includes Adobe Master Suite CS5 Photoshop, Flash, Illustrator, DreamWeaver, Picasa and WordPress. By combining her innate design abilities with e-commerce content management and organic SEO, Ms. Theodoroff will take on the challenge of developing new concepts for MWR and making them a reality.
In addition, Nox Graphics Tom Mintun brings nine years of experience in practical analytics to the table. An e-commerce specialist at heart, Mr. Mintuns web specialties include SEO, marketing and paid search analysis, along with experience working in HTML/XHTML, CSS, JavaScript, Flash/Actionscript, PHP, MySQL/SQL, XML/XSL, Java, Visual Basic, Objective C, ASP, Excel and Adobe Photoshop. On the analytics side, Mintun is proficient with WebTrends, Omniture, Google Analytics, HTTP sniffers/proxies, tag analytics and load process troubleshooting. Tom excels at getting to the root of a problem and fixing it in the most efficient way available. This collection of skills makes Tom the ideal candidate to work on the programming side in developing new features for Mens-Wedding-Rings.com.