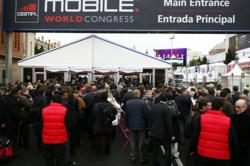 (PRWEB) February 02, 2012
Technology tradeshows today are one of the hottest ways to get a sneak-peak into up and coming products and innovations in an industry. Some of the years hottest tradeshows include the Consumer Electronics Show (CES), CTIA Wireless, and Mobile World Congress (MWC). The latter is a mobile-driven event held every year in Barcelona, Spain.
Mobile World Congress 2012 aims to redefine mobile as more than just a communication device. It explores the various faces of the mobile device from a book, to a social multimedia tool, to a payment device. MWC 2012 also explores the various arenas that the mobile device has been encompassed into from cars to appliances to homes and everything in between.
Laipac Technology, a Toronto-based GPS company, is giving several selected tech enthusiasts the opportunity to go to this years Mobile World Congress. Anyone interested simply has to go on Laipacs Facebook page and enter the contest. Each ticket has a value of over $ 900. If you really want to go but cant afford the ticket, this is your best way to get in. The last day to enter the contest is February 15th, 2012 and there are multiple tickets to be given away.
About Laipac Technology Inc.

Laipac Technology, Toronto Canada is a leader in the development and manufacturing of a world-class GPS location and tracking products allowing customers to improve productivity by enabling the effective management of their vehicles, mobile workers, assets, goods and services. Laipacs latest telematics technology provides innovative solutions to make our community a safer place for lone workers, security, healthcare, parole and asset monitoring. To learn more about Laipac and enter the contest, visit Laipacs Facebook page.
# # #
Related Tech Press Releases