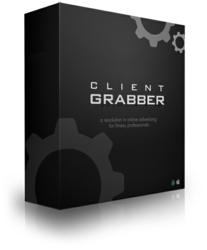 Rancho Santa Margarita, CA (PRWEB) January 17, 2012
A new year means fitness, and a renewed focus on fitness means new fitness marketing trends. John Spencer Ellis, the founder of John Spencer Ellis Enterprises, a fitness and personal development solutions company, offers a variety of fitness marketing trends for the industry in 2012:
Good deals for quality services are becoming wildly popular, he said, mentioning that the fact that Groupon is literally the fastest-growing company ever and that cable TV is taking a hit due to less expensive and more flexible services such as Hulu, Netflix and Redbox. Ellis expects this trend to manifest in the fitness industry as more clients begin to expect the best for less.
Focus on locally owned, small businesses: People like the customer service that small companies can provide, but they also like the prices of big companies who can afford them. Personal trainers, which have traditionally been very expensive, will succeed if they can find a way to offer services that are lower priced, he added. Ellis envisions more group training options or shorter 30-minute sessions to take advantage of this local trend.
Online, online, online. People like to search for personal fitness trainers and wellness coaches through Craigslist and other websites. Ellis predicts that fitness businesses with a strong, well-constructed presence on Craigslist, Facebook and personal websites will reap the benefits in terms of new clients. Likewise, he predicts that social media will continue to be very important in terms of gaining new clients and furthering ongoing client relationships.
In particular, ClientGrabber.com is a website designed for personal trainers, wellness coaches and other fitness pros that creates dynamic online ads for anyone interested in building a fitness business. The affordable program at http://theclientgrabber.com/ offers simple, search-engine-friendly ad templates, effective sales writing and top-notch graphic design.
About John Spencer Ellis Enterprises and The Client Grabber

John Spencer Ellis Enterprises is a solutions provider for fitness and coaching professionals around the world, providing education, turn-key business programs, coaching and resources for new and advanced fitness and coaching professionals. For more information about John Spencer Ellis Enterprises or the Client Grabber, please visit http://theclientgrabber.com/
###