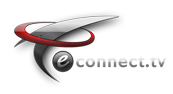 Las Vegas, Nevada (PRWEB) January 23, 2012
Today eConnect.tv announced the availability of new versions of POS Connect and Casino Connect, which include the added dashboard functionality featured in the latest Windows 8 innovations by Microsoft. The dashboard leverages touch screen friendly tiling built into its next version of the Windows 8 Operating System. The new OS is one of the most highly anticipated in years as it takes the best features from Windows and adds a better graphical user experience to the platform.
Chief Architect, Jeremiah Morrill designed the new interface for eConnect. In 2011 Mr. Morrill was awarded the coveted Microsoft MVP for Client Application Development. Mr. Morrill will be attending the Microsoft MVP Summit in Redmond, Washington at the end of February.
We are so happy to release this version of our software, commented Travis Whidden, eConnects Chief Technology Officer. Jeremiah has been such an asset for us. The delivery of this new dashboard function is going to streamline the end user experience allowing the business operator to see real-time information and drill down with the touch of the finger.
eConnect empowers Casinos, Restaurants, Retail Stores and Banks with the ability to proactively monitor live transactional information synchronized with surveillance video. This gives business operators mission critical reports with the dynamic ability to see all visual aspects along with every keystroke from the transactional source systems. eConnect offers their products as both local installations and cloud based, hosted solutions.
For custom solutions, eConnects eStream Analytics interfaces to any digital 3rd party system enabling businesses to deploy Proactive Video Intelligence which is far more valuable than data alone.
eConnect interfaces to electronic casino games and slot systems, which can be seen in this video demonstration:

http://www.econnect.tv/dragonbaccaratdemo.html
As a free download see eConnects Dragon Baccarat game for the iPhone: http://itunes.apple.com/gb/app/dragon-baccarat/id463309728?mt=8
Additional Information:
See eConnect at ICE Gaming Jan 24th-26th in Stand L1-449

http://www.totallygaming.com/event/ice-totally-gaming-2012/exhibitor/econnect
About eConnect:

eConnect is the industry leader in Retail Loss Prevention, Fraud Detection and Live Streaming Business Intelligence. eConnect integrates with all major Gaming, Point of Sale, NVR based surveillance systems, and ATMs providing information critical to business efficiency and profitability. eConnects product suite consists of POS Connect, Casino Connect, ATM Connect and eStream Analytics. eConnect is partnered with many of the top leaders in POS, Retail, Gaming and Surveillance. The eConnect system can be installed locally on clients property or can be hosted remotely in the cloud to minimize infrastructure requirements. See eConnect at the World Game Protection Show in Las Vegas from Feb. 27th-29th.
Learn more about eConnect in this video

http://www.econnect.tv/index.php/video
# # #
Related Graphic Press Releases