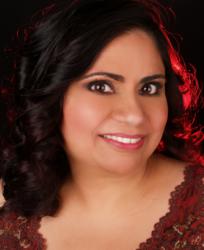 San Jose, California (PRWEB) February 02, 2012
Dr. Satwant Kaur is now sharing her knowledge of and love for technology on the interview circuit. Dr. Satwant Kaur, touted the First Lady of Emerging Technologies on her radio show, Computers2Know, has a passion for sharing her vast knowledge of technology with the world. Dr. Kaur has shared a wealth of information in her book published by Intel, Embedded Systems to Intelligent Environments, keynote speeches, and in her writing for Intel Press and imageSource.
Some topics on which she would make the ideal interviewee include:
Five Ways Embedded Chips are Going to Affect the Average American

Five Everyday Household Items that Will Be Changed by Embedded Chips

Five Ways Embedded Chips Are Shaping the Future
Dr. Kaur has answers to some of the big questions:
What is the paradigm shift in health care intelligence?

What is the need for Cloud Paradigm?

What is the future of mobile communication for radio technologies and mobile broadband?
Dr. Kaurs passion for technology comes from her sincere concern for people, which gives her a unique perspective and a genuine approach that comes across to readers, viewers, and listeners. Her personality was recently showcased in the interview First Lady of Emerging Technologies in imageSource magazine on 9 January 2012 (http://www.imagesourcemag.com/ism-article/first-lady-emerging-technologies).
Dr. Kaur can discuss any topic related to technology, with the remarkable ability to address both a technologically savvy audience and the ability to explain how cutting edge technologies will profoundly affect the lives of average Americans.
About Dr. Satwant Kaur
Dr. Satwant Kaur has a resume that includes such positions as CTO of the Emerging Technologies Group at TIBCO Software, Director of Development at Symantec, Chief Technology Architect of Quest Software, platform strategist in the Intel Architecture Group at Intel and, most recently, a Masters Solution Architect for HP .
In her distinguished career, she has garnered many awards and nominations, among them: the 2009 Technology Innovation Award from Executive-VP, Intel, Distinguished Technologist by HP Technical Career Pipeline Review Board, and nominations for the 2011 Most Influential Women in Technology award from Fast Company, and the 2011 Distinguished Alumni Award from the Indian Institute of Technology.
Her weekly radio show, Computers2Know, dedicated to emerging technologies producers, has an audience of thousands that tune in each week. She has had front page features for her technology writings for such magazines as Mobile Development and Design, Government Security News, and Fierce Wireless. She has appeared on a wide variety of radio shows as an expert in her field, including: Peggy Smedley Show, Hall of Fame on Amnons Radio Show, Felice Gerwitz Radio Show, Craig Peterson Media Show, and Michael Ray Dressers Dresser After Dark.
# # #
Pages
Categories
Blogroll
Archive
Meta