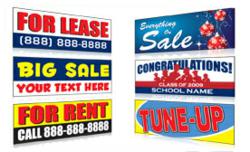 Glendale, California (PRWEB) January 09, 2012
DPSBanners.com, a leader in large format printing, announces its newest submissions to the eZines.com website. DPS customers and all those who browse the web will have the opportunity to read its contents. This months submission is titled Flatbed Printing Why It Is the Best Way to Print.
All information and helpful tips provided by DPS through the articles are uniquely crafted and related to the consumer. The company aims to showcase real world situations, needs and more while providing insights on items consumers might not know about or consider.
The January article references the use of flatbed printing which the company has been using for a while. Utilizing a flatbed printer and UV inks for its printing process allows DPS to produce the highest quality signs available on the market.
In addition to producing bold colors and enhanced graphics, DPS enjoys the benefit of cutting down on ink and time waste. Flatbed printers are much more ink resource friendly and reduce the amount of ink that is wasted post-printing. Time is also shortened on printing processes with flatbed printers because they print at a faster rate and can be completed in one step versus multiple steps. Both of these concepts and the benefits of using UV inks are discussed in Digital Pre-Press Services January submission to the eZines Site.
Throughout the years DPS has built a solid business relationship with many eZine users by sharing industry specific information about large format printing. Some common interests include banner stands, banner printing, PVC signs, pre-designed banners and more. As a platinum level author on the site with more than a hundred articles submitted, the company looks forward to publishing more helpful information that consumers rely on.
For more information about products offered by Digital Pre-Press Services, please visit http://www.dpsbanners.com
To visit DPS Banners eZine articles, please visit the author profile at http://ezinearticles.com/?expert=Ara_A_Abrahamian
About Digital Pre-Press Services, Inc.:
Founded in 1996, Digital Pre-Press Services, Inc. is visible online at DPSBanners.com and on location in Glendale, California. The company provides simple, affordable and professionally designed banners that can be personalized and customized exclusively online. Through the site, DPS has a wide array of products including banner stands, window clings, car magnets, retractable banner stands, sidewalk signs, pre-designed banners and more.
Contact:
Digital Pre-Press Services, Inc.
Toll Free (888) 790-2665
###
Pages
Categories
Blogroll
Archive
Meta