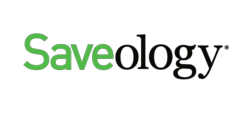 Margate, FL (PRWEB) February 14, 2012
Saveology, an innovative daily deal startup which features national, regional, and local daily deals in 42 markets, is excited to announce Lisa Godios from Buffalo, NY as the winner of its Big Game Sweepstakes. Even though Godios has decided to opt out of the prize and instead choose to receive the cash value of the total prize package of $ 5,000, she couldnt be more excited with such an amazing prize from Saveology.
Its always a one in a million chance when you enter these sweepstakes, says Godios. But since my entry only cost me $ 1 and I got $ 5 Saveology dollars out of it, I was still coming out on top. Now, I get to use the $ 5,000 cash prize for so many other things.
On December 22, 2011, Saveology launched the national promotion where individuals entered by either purchasing the $ 1 for $ 5 Saveology Dollar Daily Deal, or mailing in a free entry form. The grand prize package included hotel accommodations and airfare for two, as well as two tickets to Super Bowl XLVI on February 5, 2012 in Indianapolis, where the New York Giants and the New England Patriots will face off for a second time in four years.
We received thousands of entries into the sweepstakes, says Rachel Tabari, VP of Saveology Daily Deals. Our expectations were exceeded in building tremendous growth and were excited to show one of our customers how much we appreciate her loyalty to Saveology.
Saveology presents a business model which benefits both merchant and consumer through a variety of different avenues including, an extremely competitive merchant revenue-share on deals purchased, a lead generator and a coupon generator all of which reach millions of people and increase brand awareness.
About Saveology

Saveology is a leading Internet-based, direct-to-consumer marketing platform, driving revenue through two primary channels. Through our performance-based Home Services division, Saveology markets and operates over 100 licensed websites providing video, Internet, phone and home security services to consumers for Fortune 200 companies. In addition, our owned and operated channel features two of the fastest growing brands in the tech support and e-commerce space, MyTechHelp and Saveology.com.
To learn more about Saveology, and to subscribe to Saveology Daily Deals, visit http://www.saveology.com.

Find us on Facebook Follow us on Twitter: http://www.Twitter.com/saveology
###
Find More Tech Press Releases