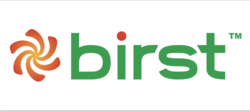 San Francisco, CA (PRWEB) February 22, 2012
Birst Inc., the leading provider of agile business analytics, today named Andrew Marks as the Vice President of Professional Services and Sharon Gordon as Birsts Vice President of Alliances and Technology Partnerships.
Birst is thrilled to add Andrew and Sharon to our team. With their strong combinations of deep BI and SaaS experience, both embody the strategic qualities that Birst most values among our leadership team, said Brad Peters, CEO of Birst. With Andrews global client services experience and Sharons proven growth leadership skills, Birst furthers its position as an industry leader within the marketplace.
Andrew Marks brings to Birst more than a dozen years of experience in professional services implementation, customer support and management. Prior to joining Birst, Andrew ran global Client Services for Intacct where he was responsible for Professional Services, Education and Customer Support organizations. Prior to Intacct, he worked for SAP, via its acquisition of business intelligence leader Business Objects, where he grew and managed one of the most successful professional services divisions in the company. Andrew also built and managed a very successful global services organization at Savvion, a leading provider of business process management software, where he was responsible for 60 percent of corporate revenue.
Having a long established and proven track record in alliances and partnerships, Sharon Gordon is charged with leading the Birst team to new successes as its innovation and partnerships continue to strategically set it apart within the marketplace. Prior to her appointment at Birst, Gordon ran Solution Provider Alliances for QlikTech, growing partner revenue contribution by more than 140 percent in less than a year. Prior to QlikTech, Sharon was with the SAP organization for more than nine years, most recently in the role of Global Sales and Strategy Leader for Business Intelligence and Social Networking OnDemand solution offerings. She led the sales effort since the launch of the service and garnered more than a quarter of a million OnDemand subscribers prior to her departure. With over 15 years of experience in the Business Intelligence business, she is credited with some of the largest BI sales in North America, including MCI Worldcom, ADP, Thomson Financial, Perot Systems, among others. In addition to being a staunch advocate for customers, she also has led the charge to provide innovative partner program elements for SIs, VARs, Solution Providers, and OEMs. As Sr. Director of North America Solution Provider Program for Crystal Decisions, Sharon grew the contribution of partner sales from $ 10 million to over $ 45 million.
About Birst

Birst is the leader in agile business analytics. It offers a single place to manage all of a business analytics and agility to answer questions that span departments, data sources, and deploymentsacross public or private Clouds. Birst gives users the fastest way to answer their most pressing business questionsand then all the ones they didnt know to ask. At one-third the cost, time, and staff of traditional big BI, Birst brings the benefits of analytics and fact-based decision-making to a much broader audience. For more information, visit http://www.birst.com.
###
Find More Tech Press Releases