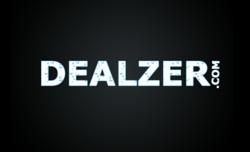 Northridge, CA (PRWEB) January 25, 2012
Its a new year, and at SoCal-based hydroponics retailer Dealzer, top staffers are hard at work adding new high-tech catalog items, building new sales and discounts for customers, and staying on top of offering the most current cutting-edge grow systems for any home or commercial project.
The Dealzer site boasts an amazing array of hydroponic gardening products, from single accessories to full-sized and fully stocked hydroponic systems. Many of these designs are automated and loaded with the best new features for low-maintenance gardening and high-quality results. Top kits come with award-winning nutrient solutions, as well as specific technologies for lighting, air handling, water feeding and environmental controls like optimal carbon dioxide levels. The available grow systems offered at Dealzer come in all shapes and sizes, from small, compact systems to massive grow tents promising enormous harvests buyers can also get versatile portable systems, or durable grow boxes with more rigidly structured frames or even privacy and security features.
We rebuilt our hydroponic solutions to fit the needs of our customers, says Maria Spear, manager of Dealzer. Spear adds that every year continues to see a lot of dynamic changes in the hydroponic gardening industry, and retailers spend a lot of time researching innovative technology and new science in order to get customers more of the best designs that have just come on the market. Its a lot of hard work, says Spear, but it keeps us really serving the customer base that we build over time.
Building a fully featured e-commerce site for indoor gardeners is exactly what Spear and her team have done. Prospective buyers can browse detailed product pages that provide clear and accurate pricing, along with in-depth descriptions of the accessories and features that come with each grow system, explaining how each one works and how they will help buyers to get bigger, healthier plants each time they are used.
We dont just list products, says Spear, We tell the customers about them. That way they can figure out exactly whats out there and what they really need.
At Dealzer, the diverse grow catalog reflects an understanding that whats best for one project may not be the right for another. Any kind of grower can find something compatible with their plans at this easy-to-use web portal.
The digital clock thats front and center on the Dealzer main page reminds growers that 2012 has come, and its time to take a look at updating obsolete or outdated hydroponic gardening tools and resources. This site can help home or commercial hydroponic project managers to do the spring cleaning that will get them better design in a grow room or space, to remain truly competitive in this fast changing industry.
###
Related Tech Press Releases