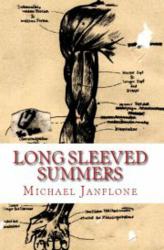 (PRWEB) January 05, 2012
Long Sleeved Summers is a memoir lucky to even see the light of day, let alone beginning to garner widespread attention. A survivor of multiple overdoses from heroin, Mr. Janflone knows just how fortunate he is to even be alive. It evokes emotions as complex as the facets of addiction are. Any addiction is a roller coaster ride, and the feelings elicited take the reader from laughter to tears. It grabs the reader and refuses to let him/her go until the final page, and its message of inspiration and hope is realized.
This is more than just another memoir, it presents the stark reality and scope of a problem that is not just reserved for celebrity and homeless alley dwellers. It can happen to anyone and affects people from every social class, top to bottom.
Dr. J. Douglas Bricker, Dean of the Duquesne Pharmacy School, praises the work as an honest, graphic representation of how this disease state can control someones life, while claiming Michael can boast a story of triumph and recovery and hope for those in despair.
We are currently booking nationwide speaking engagements for 2012. Please contact his agent, Michael Feldman @ 888-741-4471 for details and scheduling. To purchase, go to http://www.createspace.com/3709148. For more info, go to http://www.longsleevedsummers.com
# # #
Related Graphic Press Releases