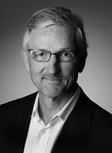 LA JOLLA, Calif. (PRWEB) February 01, 2012
CHI President and Chief Executive Officer David L. Gollaher, Ph.D., today provided testimony before the House Energy and Commerce Health Subcommittee on the reauthorization of user fee programs.
FDAs Prescription Drug User Fee Act (PDUFA) program has special importance to California because the biomedical industry is among our states leading high-tech employers, directly accounting for about 268,000 jobs whose annual salaries average $ 72,000. Gollaher expressed CHIs support of the reauthorization of PDUFA, underscored its critical role in drug innovation, and reviewed its recent data that accurately reflects U.S. Food and Drug Administration (FDA) performance.
A predictable and transparent regulatory process is an essential component of the biomedical innovation ecosystem in California, and while the FDA has frequently been the target of criticism, I want to emphasize our commitment to strengthening the partnership with the agency and our support of PDUFA, said Gollaher. By working together, Congress, the agency, industry and other stakeholders can maintain the high standards of safety and effectiveness that physicians, patients and their families expect, while also enhancing the biomedical industrys ability to attract the investment necessary to retain U.S. global leadership in life sciences innovation.
A time-honored principle of management is that what gets measured gets done, said Gollaher. We have learned a great deal in working over the past two years with Boston Consulting Group and the FDA, mining the agencys data in order to gain a better understanding of how it operates, and how its performance metrics have changed over time.
CHI proposes (a) regularly gathering and analyzing the best possible data; (b) updating performance metrics during the next PDUFA cycle in order to track performance consistently and longitudinally; and (c) ensuring that there is agreement among the FDA, industry, and Congress that the data and how they are reported are the most accurate possible measures of agency performance.
It is critical that an agency that regulates more than 20 percent of American production, and depends increasingly on industry user fees, put in place consistent tracking mechanisms, said Gollaher. More granular information from the division review level is required to understand where the agency is working and where processes need improvement in order to get innovations to the patients that need them.
The committee also heard from The Honorable Margaret A. Hamburg, M.D., FDA commissioner; Geno Germano, president and general manager, specialty care and oncology, Pfizer, Inc.; Richard F. Pops, chairman and CEO, Alkermes, testifying on behalf of BIO; Allan Coukell, director, medical programs, Pew Health Group, The Pew Charitable Trusts; Diane Edquist Dorman, vice president public policy, National Organization of Rare Disorders; David E. Wheadon, senior vice president scientific and regulatory affairs, Pharmaceutical Research and Manufacturers of America; Dr. Daniel A.C. Frattarelli, chair, American Academy of Pediatrics Committee on Drugs, Oakwood Hospital and Medical Center, on behalf of the American Academy of Pediatrics' Committee on Drugs.
Originally enacted in 1992, and subsequently renewed three more times, PDUFA authorizes the FDA to collect fees from companies for drug submission review and approval. Industry groups and those on the Hill are aiming to reauthorize PDUFA by mid-2012, prior to the Sept. 30 expiration and the November elections.
In California, the biomedical industry employs nearly 268,000 people, more than any other state in the nation. The majority are small companies that rely on venture capital funding to support their innovative research and development. The industry is responsible for producing innovative products for treating heart disease, cancer, diabetes, and infectious diseases that serve to benefit millions of patients in the United States and around the world.
It is imperative that this legislation remain highly focused: to support the agency in its efforts to promote biomedical innovation; to encourage it to address areas of inefficiency; to balance its imperative to protect public safety with the importance of continuing robust investment into new drugs and biologics, said Gollaher. In the long view, public health and the economic health and competitiveness of the biomedical industry are two sides of the same coin. Without immense investment, the next generation of breakthroughs for our greatest healthcare needs will never materialize. Nor will the jobs to produce them.
To view the live webcast and access written copies of the testimony, click here.
About CHI

CHI represents more than 275 leading biotechnology, medical device, diagnostics, and pharmaceutical companies, and public and private academic biomedical research organizations. CHIs mission is to advance responsible public policies that foster medical innovation and promote scientific discovery. CHIs website is http://www.chi.org. Follow us on Twitter @calhealthcare, Facebook, LinkedIn and Youtube.

# # #
Pages
Categories
Blogroll
Archive
Meta