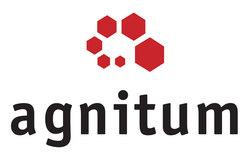 St. Petersburg, RU (PRWEB) September 26, 2007
The firewall security experts at Agnitum today announced the availability of the public beta version of Outpost Security Suite Pro 2008 (OSS 2008) for Windows Vista and XP. OSS 2008 is a comprehensive, proactive security solution that combines the company's acclaimed personal firewall, a combined antivirus and antispyware engine, intelligent spam filter, and integral host protection. The beta can be downloaded from the company's website at http://www.agnitum.com/products/security-suite/vista-beta.php.
According to Mikhail Penkovsky, global vice-president for Marketing and Sales at Agnitum: "This beta release is a huge milestone for us here at Agnitum. Because the security requirements for Vista are radically different from those for Windows XP, we've rewritten Outpost Security Suite Pro from scratch specifically for Vista users, rather than porting the code from the original to the new platform. We believe this approach will result in the best and most robust security solution for our Vista-using customers, and we look forward to their feedback during the beta-test process."
Key benefits of the new product include:


Protection against potentially harmful websites
Sites with a bad reputation or that harbor suspected malware are automatically blocked.
Combined anti-malware engine
Instead of overloading the system with multiple scanning engines, Outpost's anti-malware module combines anti-spyware and anti-virus in the same process to deliver low-impact, high-speed, easy-to-use malware protection. Any existing infections are detected and removed as soon as the software is installed.
Pre-emptive protection
Outpost's behavior monitoring maximizes the likelihood that malware and other threats will be stopped before they can activate on the PC. The unique host protection detects and stops unauthorized activity, preventing new attacks and blocking threats at the earliest possible stage.
Personalized anti-spam
The integral Bayesian anti-spam filter learns from the user what is and is not spam for each individual user, minimizing time-wasting manual spam checking.
Robust, flexible self-protection
Outpost Security Suite Pro detects if any application is attempting to interfere with its own operations and prevents the program from being disabled by malware. OSS 2008 includes more activation events to further improve protection.
Usability
Robust security doesn't need to mean complexity of operation. Outpost's flexible Vista interface offers a wealth of options for advanced users to configure, but the out-of-the-box settings provide high levels of automated protection for a range of users, no matter how technically proficient. Three toolbar buttons provide for easier access by less experienced users.
Outpost Security Suite 2008 continues to safeguard application integrity and provide robust protection against all known information leak techniques used by hackers and malware authors to compromise sensitive data.
A number of specific measures have been taken to reduce the load on resources. This public beta can easily be tested on a 450 MHz or faster CPU(x-86/x-64/multi-core) with 256Mb RAM. OSS 2008 will run under Windows 2000, 2003 and XP as well as Vista.
About Agnitum
Founded in 1999, Agnitum Ltd. (http://www.agnitum.com) is committed to delivering and supporting high-quality, easy to use security software. The company's products are Outpost Firewall Pro, securing personal and family desktops; Outpost Network Security, ensuring reliable endpoint protection and performance for small business networks, and Outpost Security Suite - an all-in-one Internet security solution.
###