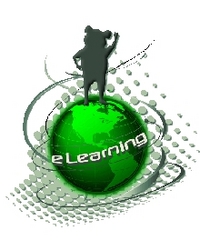 Algonquin, IL (PRWEB) August 20, 2008
MICE Training and Education (http://mice.org) is marking a decade in business with a message that could not be more timely. Computer security and identity theft expert Debbie Mahler wants to prove to people "The information you didn't know, you needed to know."
To celebrate ten years in business, MICE is opening a new eLearning Portal and offering a discount on their signature training package. To emphasize their mission, MICE recently changed the last part of their name from Technology to Education (http://mice.org/celebrate/).
Mahler is an anti-malware activist and a natural born teacher. With first hand experience of the devastating effects malicious software can have on a machine and on a business, she is only too aware that the problem is getting worse. She lives to impart this vital information to others so they can protect themselves before it is too late.
"Last year a staggering 21 percent of malware attacks were unleashed with no known anti-virus protection," Mahler said. "That means fully one-fifth of the time, users were 100 percent vulnerable. There is no foolproof tool that can keep people safe. Knowledge is the only protection."
MICE Training and Education offers complete computer security education, grounded in Mahler's own lifelong love of technology. Their Essential 3 consists of a trio of courses aimed at ensuring users achieve an intermediate understanding of computer security and identity theft issues. Her advanced class, "Hack Your Way to Security" will be offered in the very near future. Register now and for a limited time get 50 percent off the everyday price.
About Debbie Mahler

Debbie Mahler has been passionate about technological issues since the earliest days of personal computers. Knowledgeable about all major operating systems from DOS to Windows Vista and active on the Internet way back when it was the Arpanet, she now uses her encyclopedic knowledge to serve her love of teaching. Mahler ran a very successful computer repair and technology consulting business. When a malware attack got around her antivirus protection and devastated her business computer, she learned exactly why it happened. Now she's the Lone Ranger of PC security and ID Theft, popularizing sometimes arcane tech talk, making it easier to understand and apply. For more information about Debbie and the courses she teaches, visit http://mice.org/courses.html.
Contact

Debbie Mahler

MICE Training and Education

(847) 458-4245

dmahler @ mice.org
###