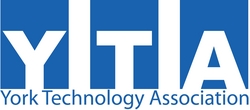 Markham, ON (PRWEB) March 24, 2010
York Technology Association today launched the YTA Tech Talent job board at http://yta.vicinityjobs.com/, supporting the connection of member companies and potential employees in the Greater Toronto Area.
The YTA Tech Talent job board brings together local technology job seekers with companies in the Greater Toronto Area that are growing their businesses and seeking skilled, local knowledge workers to help deliver on their growth plans.
"As many as 50% of the 200 member companies of the YTA are currently hiring. That is a substantial pool of opportunity for job-seekers throughout the GTA. The job board is an important tool designed to assist technology companies in recruiting the talent they need to further grow their businesses," commented Patrick Shaw, Executive Director of the York Technology Association.
Knowledge workers in the technology sector have very specific community and workplace expectations, and YTA corporate members are in the space and communities where these highly talented workers are most comfortable, creative and productive.
Developed through the support and sponsorship of Toronto-based Vicinity Jobs Inc., the YTA Tech Talent job board is a highly targeted geographic service to support the growth of tech companies in the Greater Toronto Area and economic development throughout the tech corridor. YTA member company Robert Half Technologies is one of the initial participants in the program, supporting the launch of the YTA Tech Talent job board through both job postings and placement of advertising.
"The YTA provides numerous opportunities for businesses in the tech cluster to connect and collaborate - most notably through the many unique monthly streams of the Peer to Peer programs focused on best practice exchange. The job board is a natural extension of the collaborative benefit member companies look to the YTA to facilitate through our Shortcuts to Success approach" added Mr. Shaw.
During this introductory period, members and non-members, as well as job seekers, can immediately start using the YTA Tech Talent job board at no charge. There will be a nominal fee to companies posting positions in the future.
About the York Technology Association

The YTA is uniquely at the centre-point of Canada's leading technology corridor, with a connection to almost 10,000 leaders and influencers of the technology cluster in the Greater Toronto Area. As an industry association with over 200 member companies, the YTA supports the exchange of best practices and knowledge development essential to the continued growth of the area's tech enterprises and in the development of their people.
YTA - Fostering a vibrant tech ecosystem in the Greater Toronto Area.
###