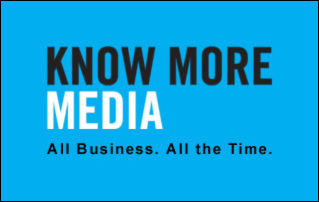 Orange County, CA (PRWEB) November 7, 2006
WebMetricsGuru.com, a blog authored by Marshall Sponder and published by online publisher Know More Media, has announced that it will provide real-time reporting and media coverage of Ad:Tech New York, held from Mon Nov 6 – Wed Nov 8, 2006. Know More Media is an online publisher of business information and news, and one of the world's leading business blog networks. Marshall Sponder will provide written coverage of the Ad:Tech NY conference each day of the event, in real-time throughout the day, on WebMetricsGuru.com, a blog focused on web analytics and web metrics.
Ad:Tech New York (http://www.ad-tech.com/ny.asp) is hosted at the Hilton New York. Ad:Tech NY is one of the world's leading events for the interactive marketing community worldwide. This event focuses on what's happening in the ever-changing interactive marketing industry and where the industry is going, as the interactive component is becoming increasingly critical in advertising campaigns across the globe. It examines how marketing and technology is shaping the future of brand. Ad:Tech NY is sponsored by key industry figures such as AdvertisingAge (http://www.adage.com), Forbes (http://www.forbes.com), Google (http://www.google.com), and iMediaConnection (http://www.imediaconnection.com).
"Ad:Tech NY is a great event for anyone interested in increasing their return from online interactive advertising and marketing," said Marshall Sponder. "In just a few days you get an excellent education as well as the opportunity to network with key players in the industry. But if you can't attend, the next best thing is to read my inside reports on WebMetricsGuru.com."
WebMetricsGuru.com (http://www.WebMetricsGuru.com) is a Know More Media site that discusses how to use web analytics and web metrics tools & data to track and improve advertising and marketing conversions on websites. It is authored by Marshall Sponder, an established authority on web analytics, SEO, and SEM. He works for IBM and runs his own SEO/SEM consultancy, Now-SEO (http://www.Now-SEO.com). Sponder will be in attendance at Ad:Tech NY, and will be writing in real-time his reports and opinions of the conference proceedings, along with interviews of key industry figures, on the WebMetricsGuru.com blog.
Hal Halladay, CEO of Know More Media, said, "We are delighted to provide detailed coverage of the exceptional panels, speeches, and keynote addresses of Ad:Tech NY. WebMetricsGuru.com and this conference cover many relevant topics to any business interested in establishing and maintaining an effective and valuable online presence, and we hope this information will be of great worth to our audience."
About Know More Media
Know More Media (http://www.KnowMoreMedia.com) is a rapidly growing online publisher of business information and news, and is headquartered in Orange County, CA, with an office in Provo, UT. Led by a team of seasoned business executives with many years of online publishing and business management experience, Know More Media is a revolutionary departure from traditional business publishing. The Company contracts with expert writers from across the globe to supply valuable business-related blog content to the online world. Its authors are typically practicing authorities in their fields, who provide their business advice and knowledge to business readers through a blog. Readers are encouraged to participate through comments and continuous feedback, thereby not only learning, but sharing their valued experience to an ever-expanding community of business expertise.
###
More Tech Press Releases