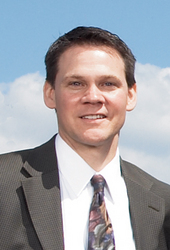 Phoenixville, Pennsylvania (PRWEB) November 19, 2008
Miller Designworks (MDW), a 25-year-old, award-winning graphic design firm in Phoenixville, is pleased to announce that it has earned a 2008 American Graphic Design Award in association with Lutron Electronics of Coopersburg, PA.
The award was granted to MDW for Lutron AuRora web modules featuring video and interactive product demos. The MDW team included President Steve Miller, Creative Director Scott Sharadin and Multimedia Director Helene Zisook-Speer.
"We are proud to share these honors with Lutron Marketing Communications Manager Linda Hawthorne and Lutron Director of OEM Sales Tom Murphy," said Miller. "While we always strive first for exceeding client expectations, we also enjoy recognizing our client's efforts which makes all awards possible."
"I am also proud of my entire team of art directors who also earned two other Graphic Design USA awards for print design with a local technology services corporation," Miller said.
The American Graphic Design Awards, sponsored by Graphic Design USA magazine, honor outstanding design across all media including print and collateral, advertising and sales promotion, corporate identity and logos, internet and interactive design, broadcast and motion graphics as well as packaging and point of purchase displays.
About Lutron Electronics:

Lutron Electronics (headquartered in Coopersburg, PA) designs and manufactures lighting controls and automated window treatments for residential and commercial applications. Lutron products save energy and make light bulbs last longer, making them an eco-friendly addition to the home and office. Additional information is available at http://www.lutron.com.
About Miller Designworks:

Miller Designworks (located in Phoenixville, PA) is a 25-year-old, award-winning graphic design firm specializing in strategic solutions for building brand attraction and response. Capabilities include web site, interactive multimedia presentations (PowerPoint, video etc.) as well as print design. Miller Designworks' clients are drawn from a wide variety of industries and include Johnson & Johnson, CertainTeed, SunGard, Endo Pharmaceuticals and Lutron. Additional information is available at http://www.millerdesignworks.com.
Contact:

Nancy Johnson, Miller Designworks

610-952-6567

johnson@millerdesignworks.com
###
Related Graphic Press Releases