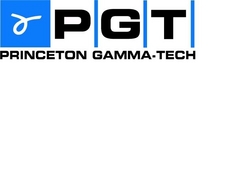 Princeton, NJ (PRWEB) July 21, 2008
Princeton Security Technology Inc.'s (OTC BB: PSGY.OB) wholly owned subsidiary, Princeton Gamma-Tech Instruments, has announced its latest advancement in the area of X-ray spectroscopy. The delivery of a 100 mm2 surface area silicon drift detector system to NASA breaks new ground. Not only is this detector the largest commercially available silicon drift detector, but the light element detection is without equal in the industry. PGT can now deliver spectrometers that provide excellent performance with detection to the Carbon Ka.
"Our ongoing support of various NASA space research programs emphasizes our commitment to the broader technical community," commented Linda Keifer, PGT Customer Services Manager. "We value each customer's application as an opportunity to broaden our product line."
Princeton Gamma Tech Instruments has brought leadership and technical innovation to the semiconductor gamma and X-ray detection field for over 35 years. Recent accomplishments include a state-of-the-art isotope identification technology for fixed and portable applications and a scalable software control application for the rapid deployment of multiple sensors. The corporation offers an online catalog of off the shelf products and services, as well as a distributor network domestically and internationally. Visit http://www.pgt.com.
Press Contact:
Juhani Taskinen
Princeton Gamma-Tech Instruments
609-924-7310 x310
###
Related Tech Press Releases