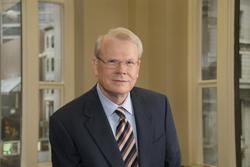 Cincinnati, OH (Vocus) April 22, 2010
A challenge grant from KnowledgeWorks will help pave the way for Indiana to open more New Tech Network high schools through 2011 – including eight this fall from Calumet to Scottsburg.
KnowledgeWorks, a national leader in developing and implementing innovative approaches to high school education, cited Indiana's leadership and commitment to make New Tech Network high schools a cornerstone of academic and economic growth among key reasons for the support. Gov. Mitch Daniels has said he would like to see a substantial number of Indiana's high schools use the New Tech approach before his term as governor ends in 2013.
The KnowledgeWorks grant provides an incentive for the state to expand its capacity for New Tech Schools with the level of funding dependent on the number of school openings in the state between 2009 and 2011. For example, if 12 or more schools open in the state through 2011, the grant will cover 10 percent of the NTN implementation fee for each school corporation that opens a school. New Tech high schools that opened in 2009 as well as new schools coming on board in 2010 and 2011 will be eligible to receive the grant.
Since opening its first three New Tech high schools in 2007, Indiana has led the United States in developing the innovative schools known for project-based learning in a technology-rich environment. The state now has eight such schools.
KnowledgeWorks CEO Chad Wick said he is pleased that Indiana sees the kind of learning that takes place in New Tech high schools as helpful to prepare a new generation of learners for the challenges of the 21st century. "State leaders, from the governor's office to the business community, have charted an ambitious course for the future of learning," Wick said. "We look forward to supporting Indiana as it offers students the tools they need to help power the state's economy and compete in an increasingly competitive global environment."
New Tech Network President Monica Martinez praised state and education leadership for seeing New Tech Network high schools as such an important part of Indiana's future.
"Indiana has quickly established a major national role in advancing the growth of the New Tech Network, with an unparalleled commitment to fidelity, innovation, collaboration, and student success," Martinez said. "We appreciate the leadership of Gov. Daniels, Supt. (Tony) Bennett and the Center of Excellence in Leadership of Learning at the University of Indianapolis (CELL). Their advocacy early on, seeing New Tech as an academic and economic driver in the state, created an environment for positive change."
Such positive change was the result of collaboration on a number of different levels over several years.
Specifically, Daniels and Bennett strongly supported the expansion of the New Tech Network, providing vocal support, working across agencies and working with state lawmakers to find funding for New Tech in the state budget. What's more, policy waivers made it possible for New Tech schools to deliver innovative and effective instruction.
Also, under the leadership of Executive Director David Dresslar, CELL has been a strong partner in building a robust, statewide network in Indiana. CELL has provided consistent leadership, partnership and advocacy across the state, enabling the success of this movement.
Unlike students in traditional high schools, where most teachers lecture and use textbooks as a teaching approach, teachers in New Tech high schools design rigorous, real-world projects tied to state and district standards and customize them to their location and the interests of students. The result: Students who are deeply engaged in learning and develop important skills such critical thinking and collaboration.
CELL's Dresslar said Indiana will benefit from having New Tech Network high schools dotting the state. "With New Tech, we have an amazing opportunity to enhance educational outlook for Indiana's students and improve the quality of life for our citizens for years to come."
New Tech Network schools set to open or the corporations set to open them this fall are: Evansville, Calumet High School, Oregon-Davis School Corporation, Huntington, Taylor Community School Corporation, Lakeland, Adams Central School Corporation and Scottsburg. New Tech Network schools that opened this school year are New Tech @ Wayne High School in Fort Wayne, and Triton Central High School in Fairland.
About New Tech Network: New Tech Network, www.newtechnetwork.org, is a school development organization that supports the start-up and implementation of innovative high schools. There are currently 40 schools across the country, including schools in Indiana, Illinois, North Carolina, New York, Oregon, Colorado, Texas, California and Louisiana. It is a subsidiary of KnowledgeWorks.
About KnowledgeWorks: KnowledgeWorks (www.kwfdn.org) is a national leader in developing and implementing innovative and effective approaches to high school education. The organization primarily focuses on redesigning urban high schools, developing STEM and Early College high schools, and supporting student-centered approaches to delivering real learning and results in our schools.
###