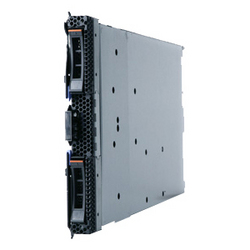 Grand Rapids, MI (PRWEB) August 6, 2009
Great Lakes Computer, a 23 year old global IBM technology reseller with well in excess of $ 1 billion technology sales, announced today it will begin offering free IBM HS22 BladeCenter blade servers.
Promoting the launch of VMware's new vSphere 4.0 virtualization product, which recently replaced Virtual Infrastructure 3.5 (VI3), Great Lakes Computer is offering free IBM blade server model HS22s with the purchase of VMware vSphere and 1yr platinum support for 2 CPU's .
The free blade server comes with 2 quad core processors, 2GB of memory and a 3yr warranty but can be customized to meet your specific needs.
This promotion is available exclusively through Great Lakes Computer. For specific promotion and configuration details, contact Great Lakes Computer or refer to the accompanying documents.
The combined package savings being offered are at discount levels usually reserved for only the largest IBM enterprise customers.
Qualifying VMware vSphere SKU's:
VS4-ENT-C            

VS4-ENT-P-SSS-C
Eligible IBM BladeCenter Servers:

HS22 Blade Server
When asked what was behind the Vsphere BladeCenter promotion, the IBM Brand Manager for Great Lakes Computer was quoted as saying; "In anticipation of our upcoming attendance at the 2009 VMworld show in San Francisco, we wanted to promote the Great Lakes Computer brand name on a national level, and bring our aggressive IBM blade server prices and VMware professional services capabilities to a broader customer base. What better way is there than by offering what is in our opinion, simply the best VMware and IBM blade server package in the market?"
"VMware customers going to the VMworld show, are encouraged to stop by our booth #1208 and learn more about our company and our free blade server promotion."
###
More Cpu Press Releases